This roof had a severe moss infestation growing on the shingles. The moss can degrade the shingles and create opportunities for leaks if not treated.
In this photo you can see all the organics on the roof are dead and have turned white. This is the start of the cleaning process, and the dead organics will disintegrate slowly over time and rain will wash them away.
Here you can see all the moss is gone the roof was treated using our soft wash method and left for mother nature to slowly rinse off the dead organics.
step 1.
The first step in the process is to gently brush off all the loose moss that has not attached itself fully to the roof.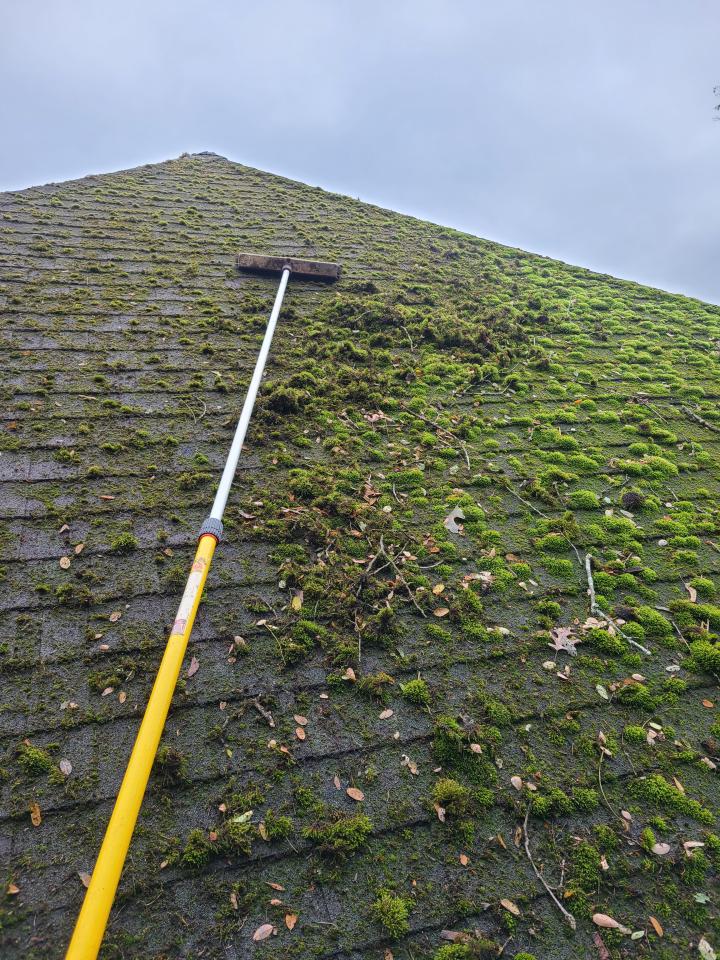 Step 2.
Here you can see our application of the detergent that kills all the organic growth! it reacts instantly with the organics killing them to the root.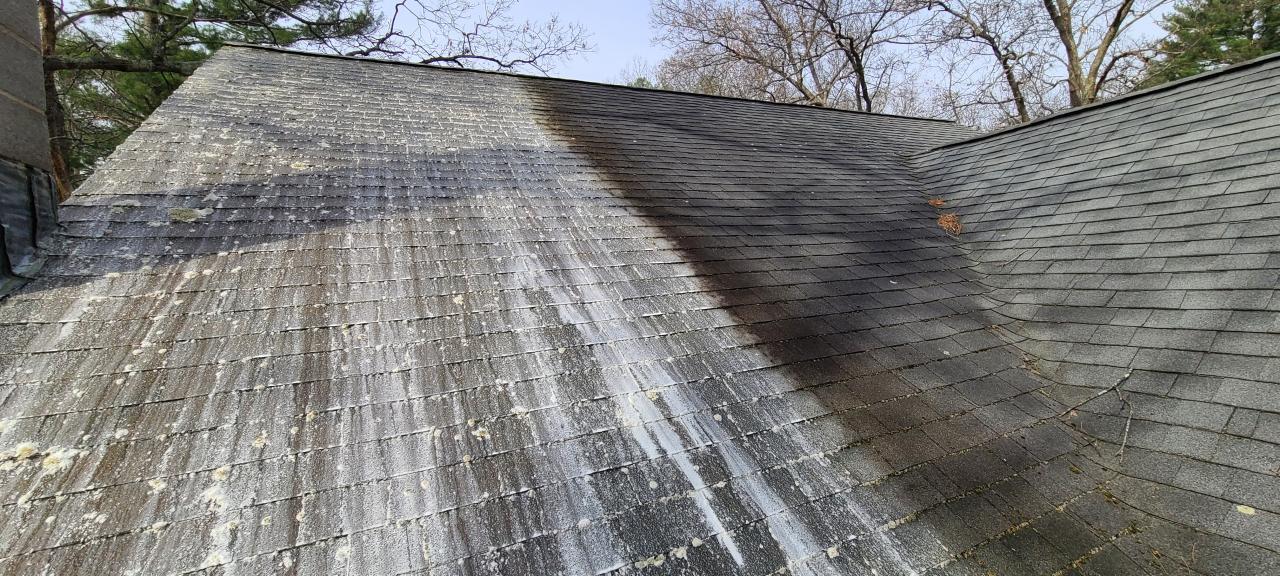 step 3.
Here you can see the moss has fully absorbed the detergent and has turned white. This is exactly what we want, the organics have been killed and will shrink and drie out. over the next few months rain will slowly wash away whats left behind from the treatment.