Christmas Light Installation
Design, Install, Maintain, Removal and storage
Transform your home into a dazzling winter wonderland this holiday season with our enchanting Christmas lighting. Immerse yourself in the magical spirit of Christmas as you bask in the warm, festive glow that our lights bring to your space. Our warm white holiday displays and our selection of holiday lighting will create a captivating and cozy atmosphere that fills your heart with joy. Watch as your home becomes a beacon of holiday cheer, spreading happiness to all who pass by. Let the enchantment of the season illuminate your home, making every moment a cherished memory. Join us in making this holiday season unforgettable with the beauty and brilliance of Christmas lighting. Celebrate the magic of Christmas, one light at a time.
Dont hesitate to reach out and get a FREE estimate today! We are eager to hear from you.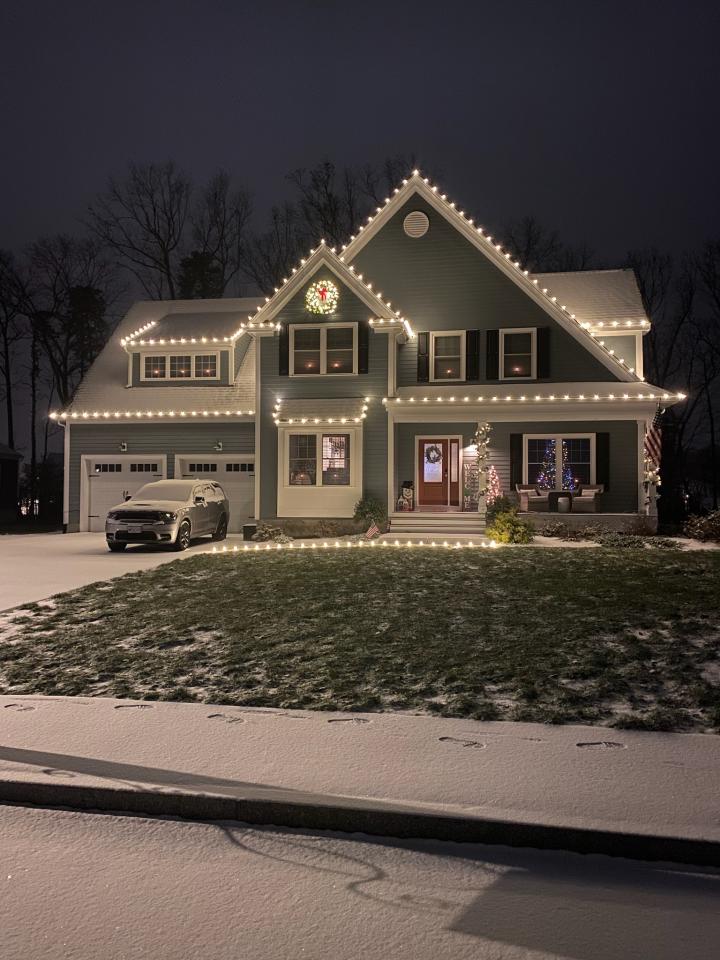 Design
At Sean's Property Services, we're not just your holiday lighting service; we're your holiday lighting design partners. Our experienced team is here to guide you through every step of creating a stunning Christmas light display for your home. Whether you're looking for elegant simplicity or a dazzling spectacle, we'll work closely with you to bring your vision to life. From selecting the right lighting elements to optimizing energy efficiency and safety, we use our expertise to ensure your holiday display is both breathtaking and hassle-free. Let us illuminate your holiday season with our expertise in holiday lighting design.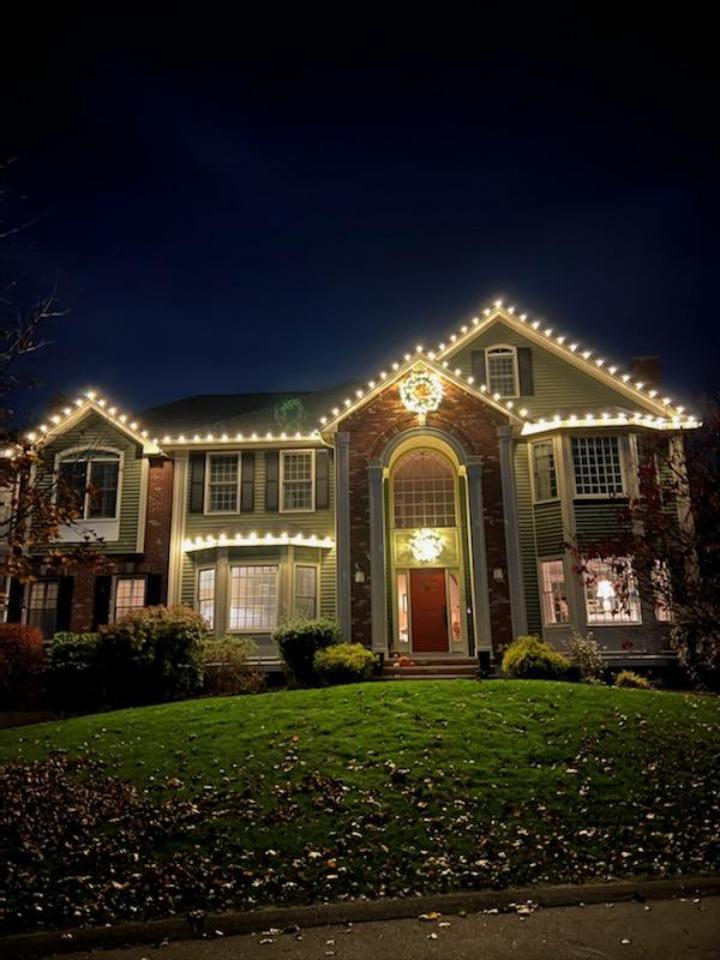 Professional installation
At Sean's Property Services, we are committed to delivering excellence in every aspect of our service. We prioritize safety and satisfaction, which is why we invest in annual training sessions to remain at the forefront of industry best practices and the latest tools. Our dedicated team takes pride in crafting high-quality displays that are stunning. We spare no expense in sourcing premium products to create a magical experience for you. When you choose us, you can trust that you are receiving the utmost professionalism, dedication, and expertise in the industry. Your holiday season deserves nothing less than the best, and that's exactly what we deliver.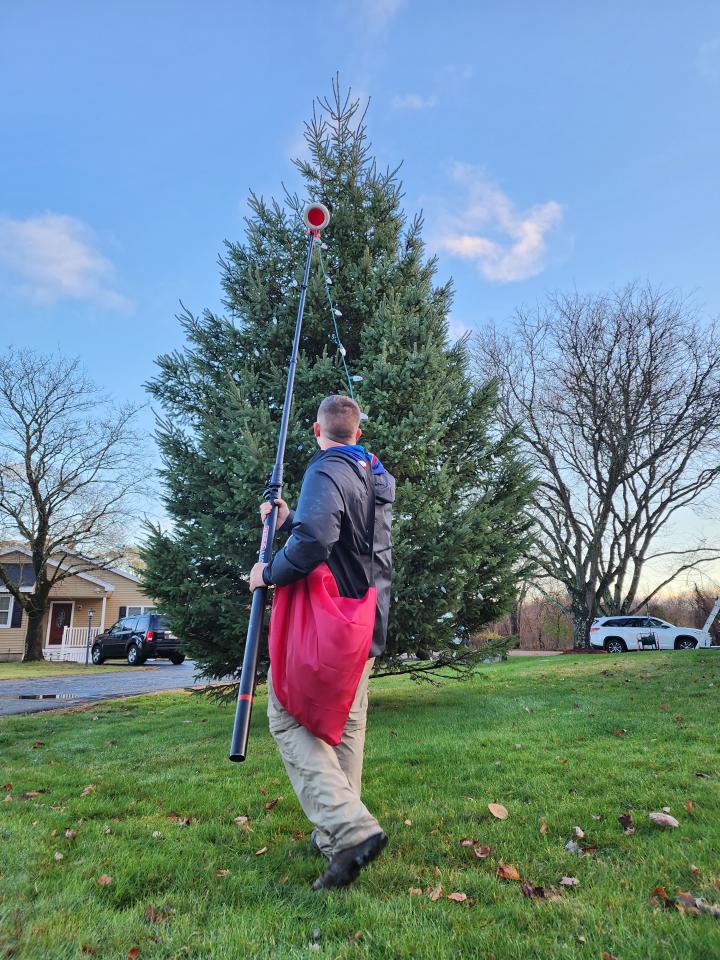 Maintenance
At Sean's Property Services, we take pride in going the extra mile to make your holiday season as stress-free as possible. Our commitment to your satisfaction doesn't end when we've installed your enchanting holiday lights. Throughout the festive season, should a bulb lose its twinkle or if your lights happen to fall down due to unforeseen circumstances, don't worry. We've got you covered with our complimentary maintenance service. Our dedicated team will promptly address any issues, ensuring that your holiday display remains brilliant and beautiful throughout the season. Your peace of mind is our priority, and with Sean's Property Services, you can revel in the magic of the holidays without a care in the world.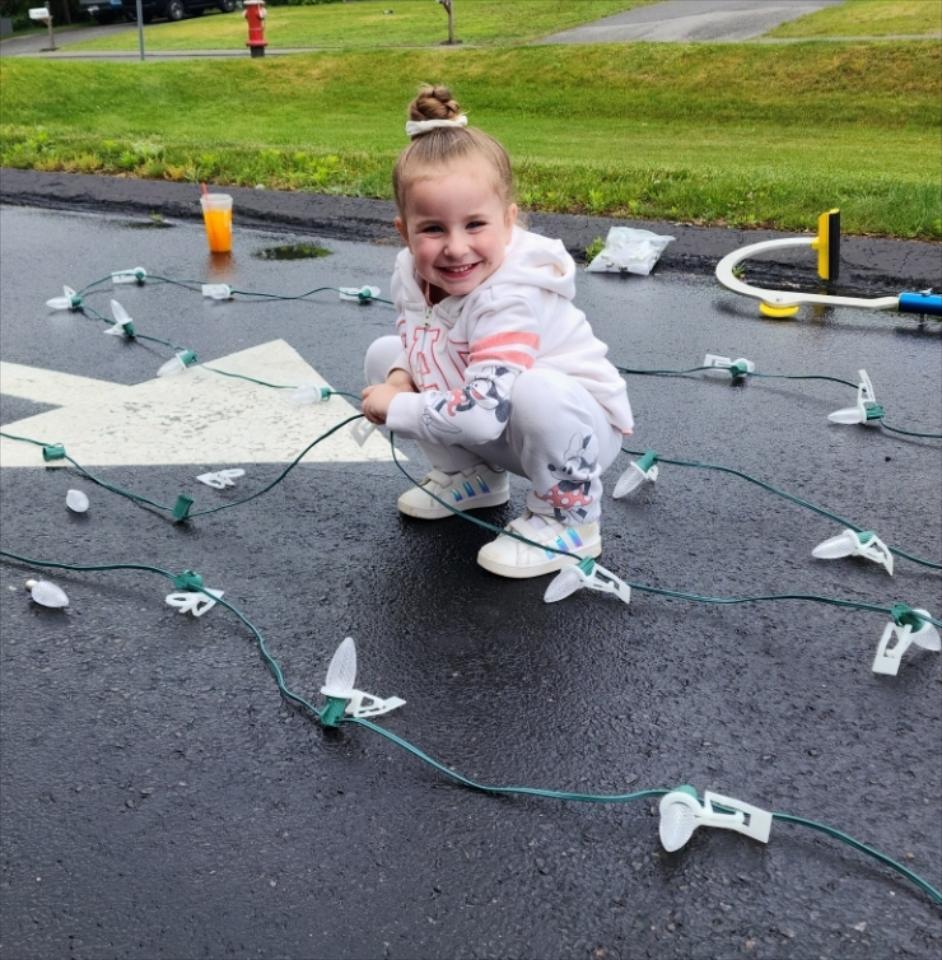 Removal and storage
At Sean's Property Services, we go the extra mile to ensure your holiday season is stress-free and enjoyable. Once the festive celebrations are over, our dedicated team will delicately remove the holiday lights, expertly package them, and provide secure storage until you're ready for the magic to return next year. You can count on us to preserve our cherished holiday display, ensuring it's in pristine condition and ready to illuminate your home whenever you wish. Let us take care of the details, so you can relish in the joy of the season without any worries.