PATIO AND CONCRETE CLEANING
Pressure washing is an extremely affordable and efficient way to maintain the exterior of homes and businesses throughout the Dracut, MA area. Sean's Property Services offers a variety of pressure washing services intended to remove grime, oil, dust, dirt, mold, mildew, and other foreign materials from surfaces all around your property. We use the proper techniques and ecologically friendly cleaning solutions to restore almost any surface. By scheduling regular pressure washing services, you can help protect and prolong your property investments. Our professional technicians have the experience and equipment to complete a variety of residential and commercial pressure washing projects throughout the region.

Contact Sean's Property Services today to get started on a road to a cleaner, more attractive property today.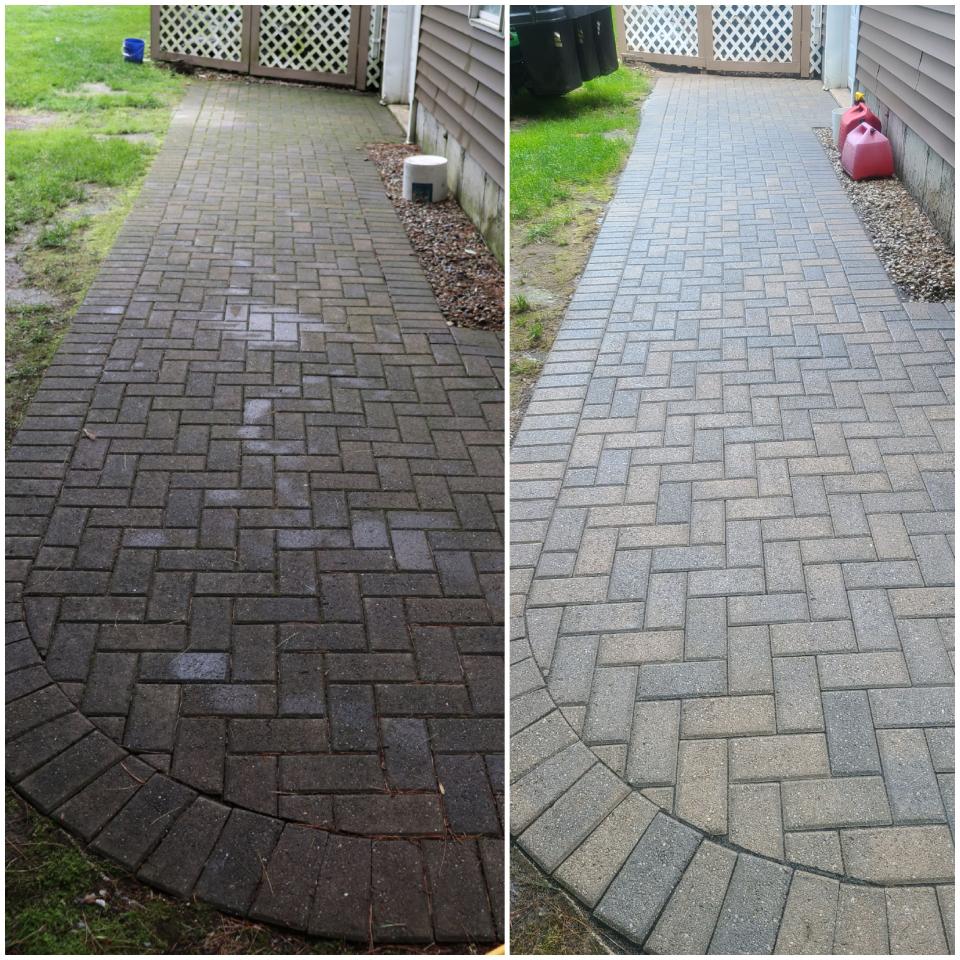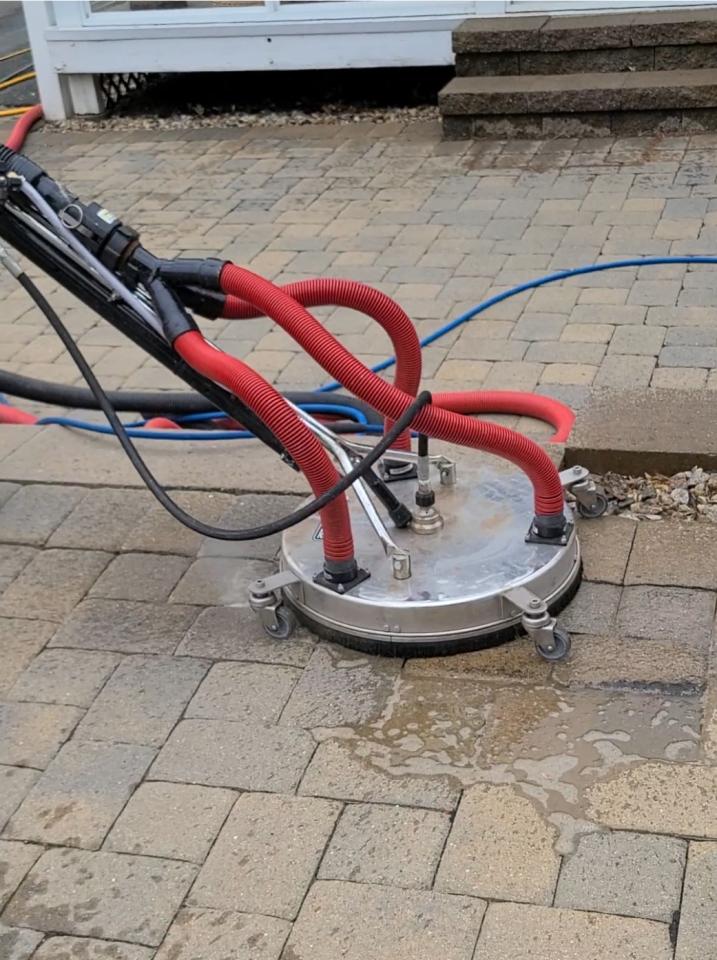 STEP 1. CLEANING THE PATIO
The first step in a patio restoration is to clean the pavers. During this process we use a surface cleaner that uses high pressure and hot water to clean the pavers and also remove all the sand in the joints of the pavers. we use hot water to re-emulsify the glue in the sand and remove as much of it as possible.
Sometimes we use the vacuum system as pictured here to remove all the sand and debris if we are cleaning around pools but this is not always necessary.
The second step in the restoration process is to add new polymeric sand to the patio. Most contractors will just broom in new sand and call it good, but we follow the sand manufacturers recommendations to the T! We broom in the polymeric sand and use a roller compactor to compact the sand into the joints. This process gets 40% more sand into the joints than when not compacting so it's an especially crucial step! Once the sand is in the joints and compacted, we must water the sand to activate the binding polymers. This hardens the joint sand locking in the pavers and creates a weed barrier.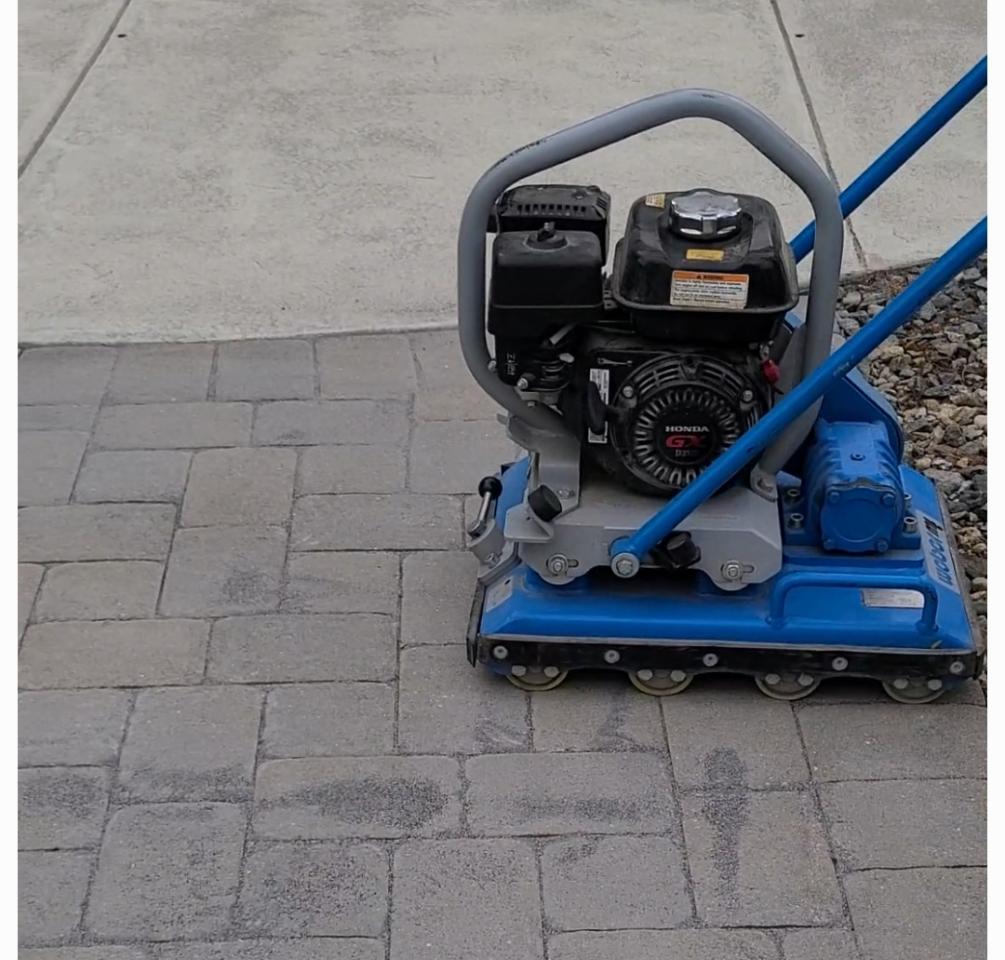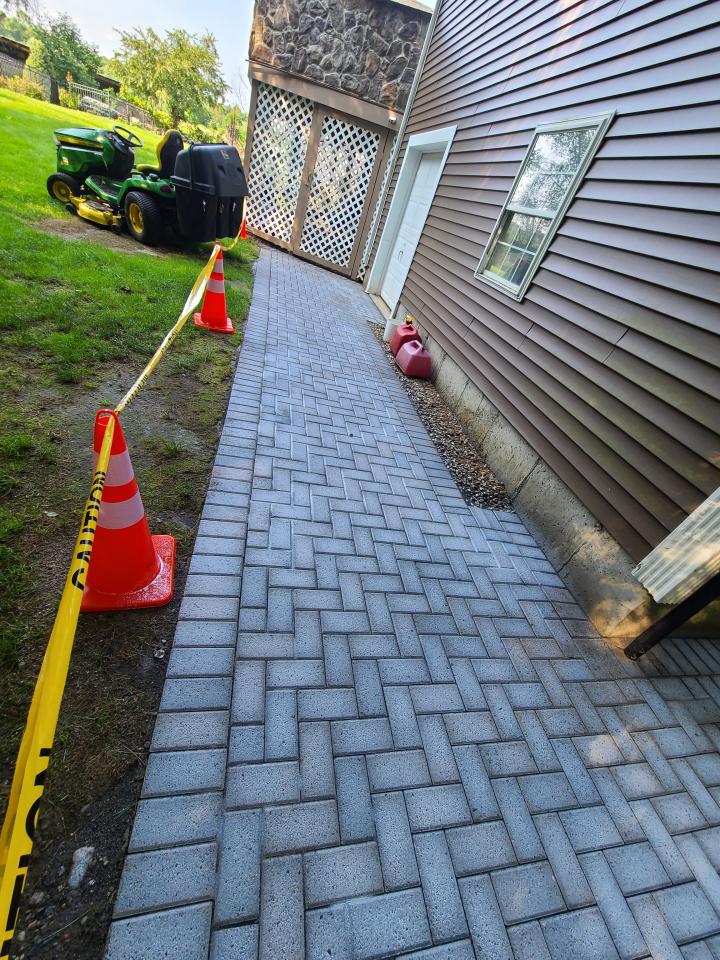 STEP 3. SEALING THE PATIO
The final step in the restoration process is to seal the patio. We use a non-hazardous polymer emulsion sealer designed to enhance and create a wet look to porous concrete surfaces such as concrete pavers, barrel tiles, and natural stones. Unlike topical acrylic sealers, the sealers we use penetrates deep into the substrate enhancing the natural colors of the material. We only use high quality sealers. We can seal your patio with a shine or natural look depending on what you prefer.